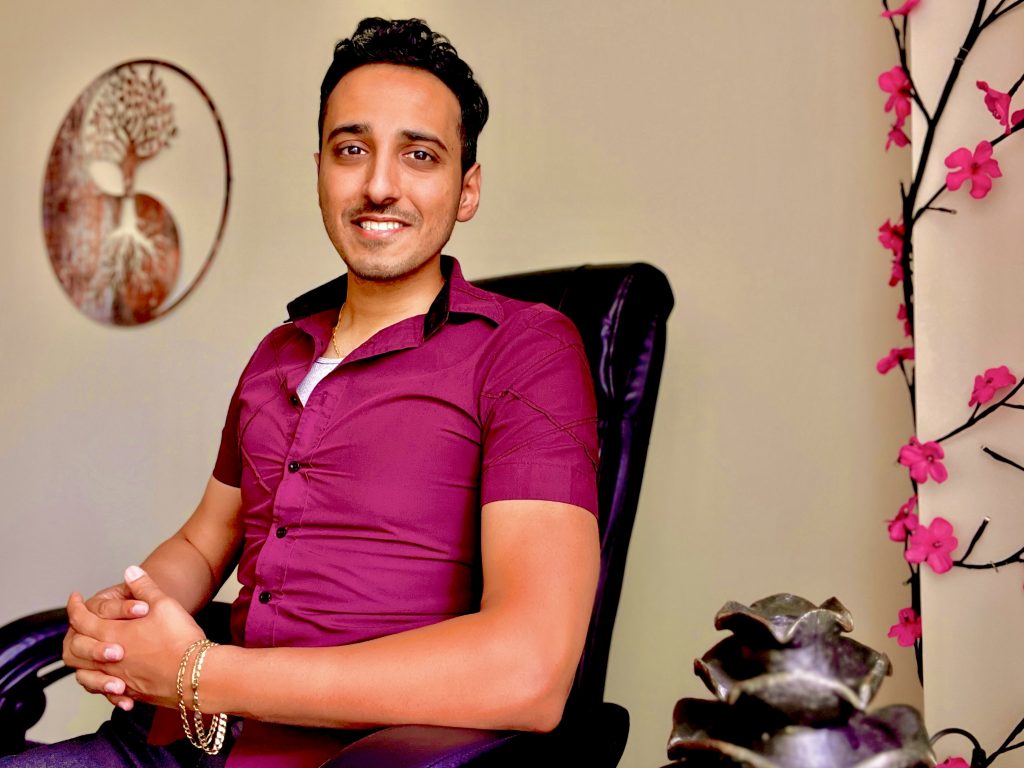 Clinical Supervisor & Behaviour Analyst
Shani is a compassionate and light-hearted clinician whose unconventional approach to therapy helps clients make lasting and meaningful changes to their lives. By fusing his specialized knowledge and experience with his adept problem-solving skills, Shani has helped individuals, couples, and families facing a wide spectrum of challenges in both the USA and Canada.
As the Clinical Supervisor at Hatch-Me, Shani is devoted to supporting all clients in any way possible and has a knack for helping others ignite hope, even if they feel all is lost. As a minority and proud member of the LGBT+ community, Shani is no stranger to struggles and will proudly be your ally on this journey.
Specialization Areas
Master of Science in Applied Behavioural Analysis
Anger Management
Anxiety
Autism
Behavioural Issues
Conflict Resolution
Depression
Eating Disorders
Family Therapy
Grief
LGBT+ Struggles
Life Transitions
Obsessive-Compulsive Disorder
Parent Coaching
Porn Addiction
Relationship Counselling
Sex Therapy
Treatment Approach
Applied Behavioural Analysis
Cognitive Behavioural Therapy (CBT)
Compassion Focused Therapy
Family & Marital Counselling
Humanistic
Mindfulness-Based Cognitive Therapy
Solution Focused Brief Therapy (SFBT)
Fun Facts
Team Taurus
Loves Magic the Gathering, Pokémon, and Anime
Enjoys creative writing
Has a pet Dumeril's Boa
Has a black belt in Tae Kwon Do
Registered Psychotherapist (Qualifying)
Tatum offers a judgment-free and safe therapeutic space where conversations are lead with compassion and empathy. Whatever the concern or reason for reaching for support, her priority is creating a safe and trusting relationship with her clients; Tatum believes that this is the bedrock of effective therapy.
Tatum is able to help her clients heal from their past and allows them to resolve present-day issues by equipping them with the tools, resources, and individual strength needed to reach therapeutic goals. As a social justice advocate, she is dedicated to cultural affirming approaches and anti-oppressive practice. Tatum's care and dedication to her clients make her an exceptional choice as a psychotherapist.
Specialization Areas
Master of Arts in Counselling Psychology
Anxiety
Depression
Emotional Disturbance
Gender & Sexuality
Grief
Relationship Issues
Self-Esteem
Stress
Suicidal Ideation
Treatment Approach
Acceptance & Commitment Therapy
Client-Centered & Trauma Informed
Cognitive Behavioural Therapy (CBT)
Dialectical Behaviour Therapy
Narrative Therapy
Solution Focused Brief Therapy (SFBT)
Fun Facts
Pisces Posse
Travelled to 6 continents
Loves running and kickboxing
Adrenaline seeker (bungee jumped, paraglided, scuba and sky dived)
Would win a Drag Race and The Office trivia night
As a therapist, Rayya has the perfect blend of knowledge, passion, and humour. She has experience supporting individuals and groups in post-secondary and community environments on various topics such as anxiety, life transitions, building healthy relationships, and trauma. By incorporating the perfect balance of resilience and growth in her counselling sessions, Rayya establishes herself as a supportive and powerful agent of change.
Rayya's goal as a therapist is to help her clients reach new points of self-awareness and reflectivity. By prioritizing emotional intelligence, she is able to view the world with a humanistic lens and enrich her clients with strength-based strategies. If you're ready to strengthen your heart and your mind, Rayya is the perfect therapist for the job.
Specialization Areas
Master of Social Work
Anxiety
Chronic Illness and Pain
Depression
Abortion and Miscarriage
Women's Issues
Sexual Violence and Abuse
Trauma and PTSD
Stress Management
Self-Esteem
Racial and Cultural Identity
Career Guidance
Self-Esteem
Family Dynamics
Relationship Counselling
Coping Skills
Treatment Approach
Cognitive Behavioural Therapy (CBT)
Solution Focused-Brief Therapy
Motivational Interviewing
Attachment-Based Therapy
Culturally sensitive therapy
Dialectical Behavioural Therapy
Emotional Focused Therapy
Humanistic
Trauma Focused Approaches
Fun Facts
Aries Alliance
Has two pet parrots
She accidentally gave herself frostbite
Is a former drama kid and used to model and act professionally
Her ability to binge-watch shows could likely be considered a superpower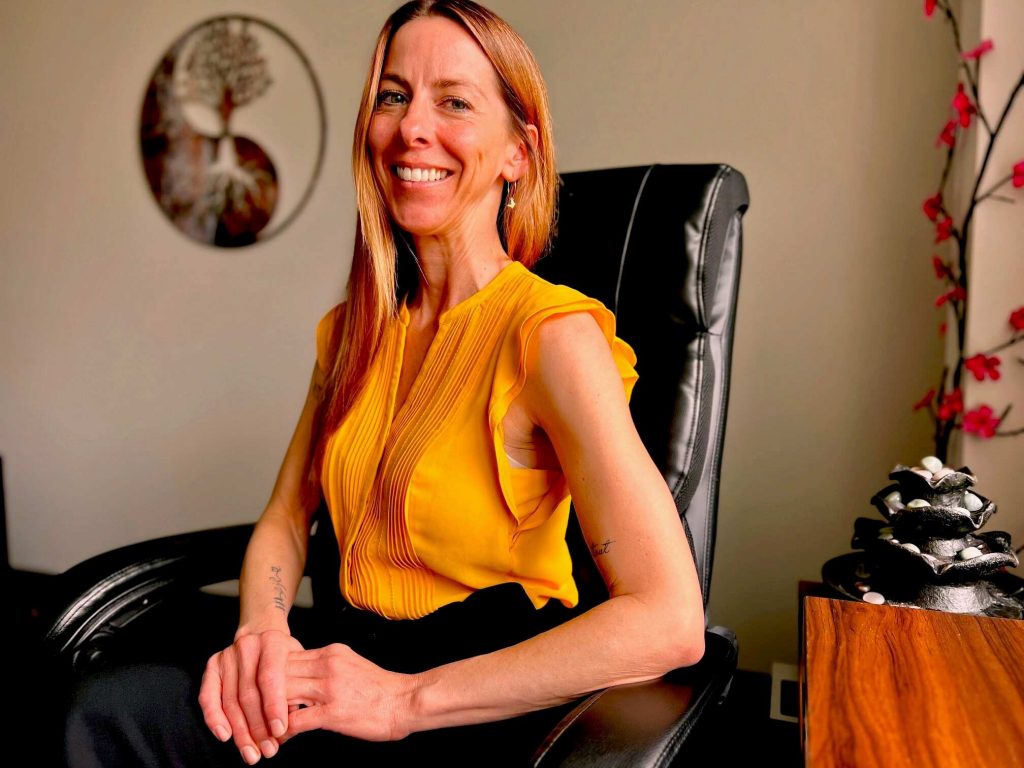 As a Social Worker, Brooke's years of experience helping diverse families in a variety of community and mental health settings have honed her counselling approach. She combines her empathy, clinical skills, and passion for social justice to establish a safe and supportive space for cultivating change.
Brooke approaches counselling with the understanding that everyone has unique needs and inhabit different bodies, which inform their experiences in our world. Whether you are struggling with relationships or major life events, she will support you to work through troubling emotions and develop strategies to cope. In a therapeutic alliance, Brooke will stand beside you to recognize your strengths and achieve your goals.
Specialization Areas
Master of Social Work
Parenting
Intergenerational Trauma
Complex Trauma and PTSD
Sexual violence and Abuse
Grief and Loss
Pregnancy Loss and Abortion
Caregiver Stress
Sexual and Romantic Relationships
Family Relationships
Cultural/Ethnic/Racial Identities
Low Mood and Anxiety/Worry
Postpartum Mood Disorders
Oppression
Coping with a Medical Diagnosis (self, child, family)
Chronic Illness and Pain
Treatment Approach
Cognitive Behavioural Therapy (CBT)
Trauma Focused Approaches
Mindfulness
Solution-Focused Therapy
Narrative Therapy
Polyvagal Influenced Approaches
Attachment-Based Therapy
Internal Family Systems
Culturally Sensitive Therapy
Fun Facts
Pisces Posse
Can't sing but loves karaoke
Can back squat her own body weight
Dance mom of 2 and soccer mom of 1
Has a 17-year-old cat named Toots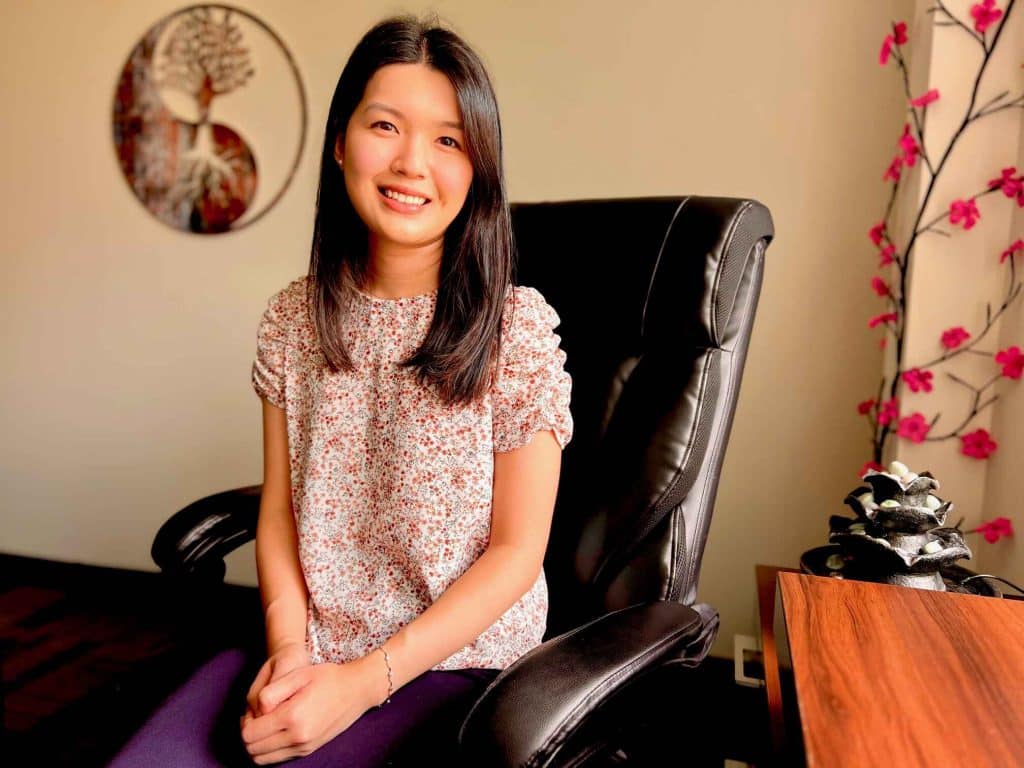 Registered Psychotherapist (Qualifying)
As a psychotherapist, Annie's primary goal is to establish a secure and nurturing environment where she can compassionately assist her clients. Her extensive experience with clients spanning different ages and cultures has allowed her to deepen her comprehension of the intricate and distinct nature of each person.
Having grown up as the daughter of Asian immigrants, Annie approaches her work from an anti-oppressive and culturally-sensitive perspective, striving to honour and explore the multifaceted aspects of her clients' lives. If you're in search of a therapist who embodies collaboration, compassion, and expertise to accompany you on your mental health journey, Annie is an excellent choice.
Specialization Areas
Master of Arts in Counselling Psychology
Anxiety

ADHD

Adoption

Anger Management

Autism

Bipolar Disorder

Borderline Personality (BPD)

Codependency

Coping Skills

Depression

Divorce

Family Conflict

Grief

Life Transitions

Obsessive-Compulsive (OCD)

Peer Relationships

Pregnancy, Prenatal, Postpartum

Racial Identity

Relationship Issues

School Issues

Self Esteem

Sleep or Insomnia

Stress

Trauma and PTSD

Traumatic Brain Injury (TBI)
Treatment Approach
Acceptance and Commitment (ACT)

Anti-Racist and Anti-Oppressive

Cognitive Behavioural (CBT)

Culturally Sensitive

Dialectical Behavior (DBT)

Mindfulness-Based (MBCT)

Motivational Interviewing

Multicultural

Narrative

Person-Centered

Solution Focused Brief (SFBT)

Trauma Focused
Fun Facts
Virgo Vanguard
Has a dog named Mochi
Enjoys hot yoga
Has an unhealthy obsession with ice cream
Is scared of birds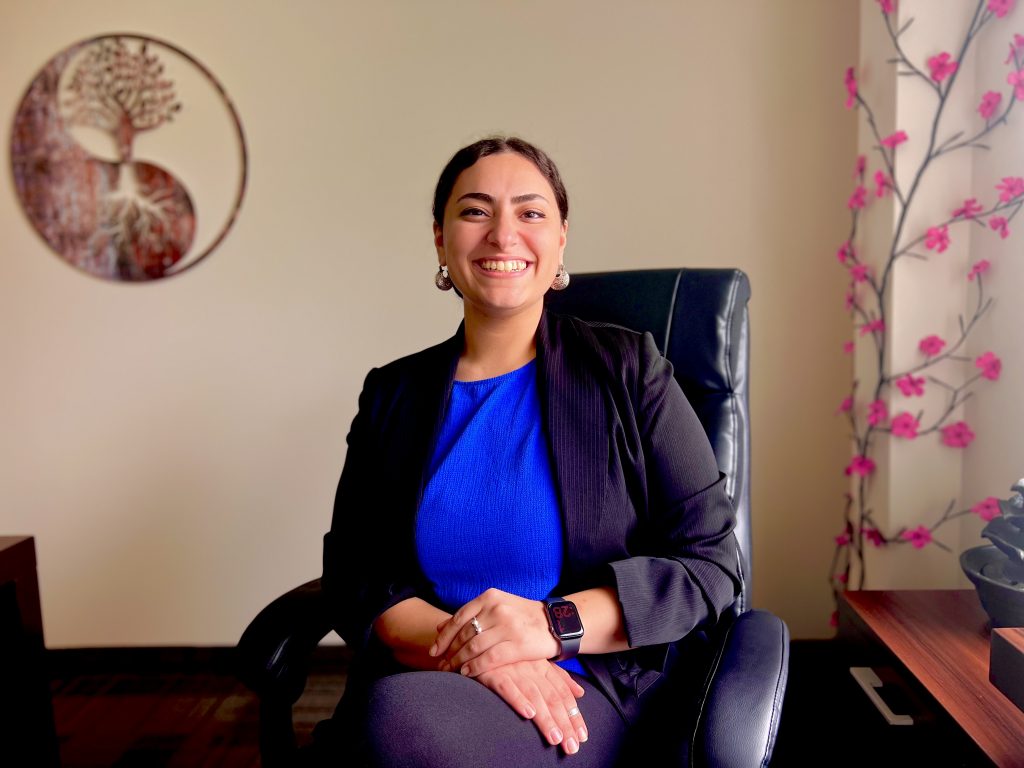 Registered Psychotherapist (Qualifying)
Yasmine offers a safe and judgment-free space for clients to find support, healing, and improved quality of life. Her experiences living in different multicultural cities has helped enhance her insight into the lives of others. Yasmine uses her bio-psycho-social lens to gather essential information from her clients, which then helps her create effective and individualized treatment plans.
By exploring the past and targeting the root causes of present-day struggles, Yasmine is able to help her clients make transformative changes through her guidance. Whether it's with her humour and charm, or her strength as a psychotherapist, Yasmine can bring light and positivity to your world.
Specialization Areas
Master of Arts in Counselling Psychology (Graduating Soon)
Addiction
Antisocial Personality
Anxiety
Career Guidance
Drug Abuse
Eating Disorders
Grief
Racial Identity
Self-Esteem
Spirituality
Stress
Weight Loss
Treatment Approach
Cognitive Behavioural Therapy (CBT)
Cognitive Processing Therapy
Emotionally Focused Therapy
Humanistic
Narrative Therapy
Solution Focused Brief Therapy (SFBT)
Fun Facts
Libra League
Does kickboxing
Loves cooking
Is from Egypt
Enjoys acting and performing in theater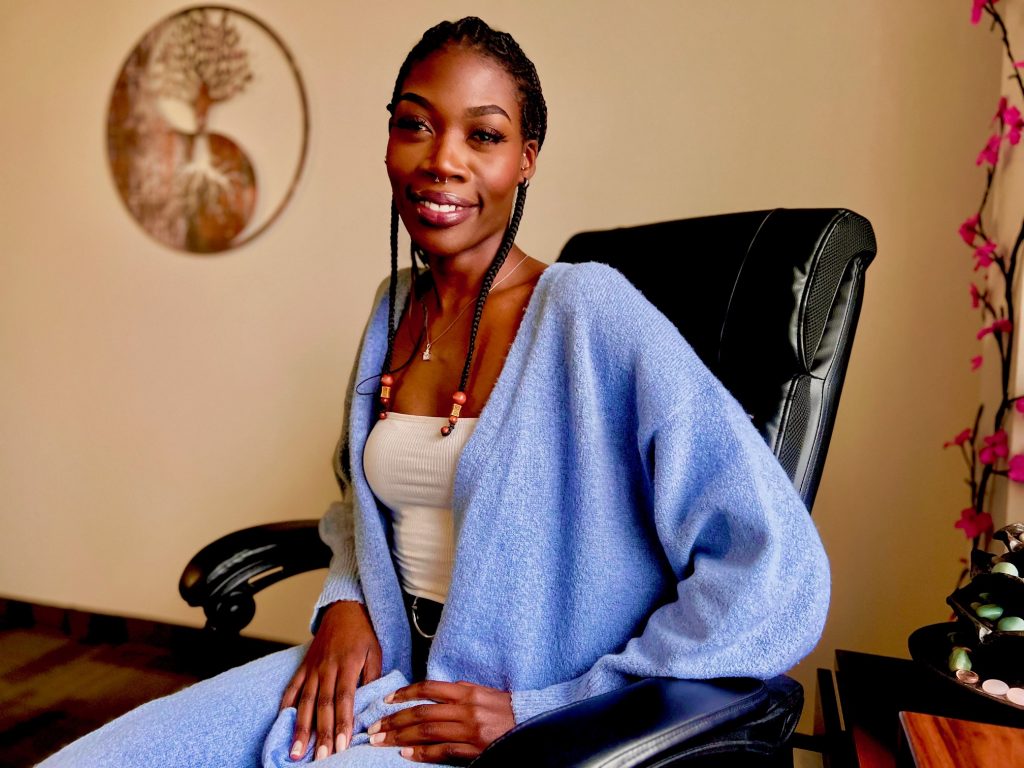 Stephanie's passion has always been connecting with others and healing them on an emotional and spiritual level. As a cuddle therapist she is committed to helping her clients heal and grow through talk and touch. With her warmth and natural ability to create a relaxed and judgment-free space, Stephanie is able to create the perfect therapeutic environment for cuddle therapy.
For those of us that are lacking attention, touch, or are struggling with mental health, cuddles with Stephanie can heal on many levels. With her mastery of the art of affection and her ability to brighten any room she's in, Stephanie is an exemplary cuddle therapist.
Specialization Areas
Has a PhD in Cuddle Science
Treatment Approach
Giving heckin' good cuddles
Fun Facts
Team Taurus
Enjoys painting on large canvases

Is a skilled pool player
Loves roller skating
Can recreate sound effects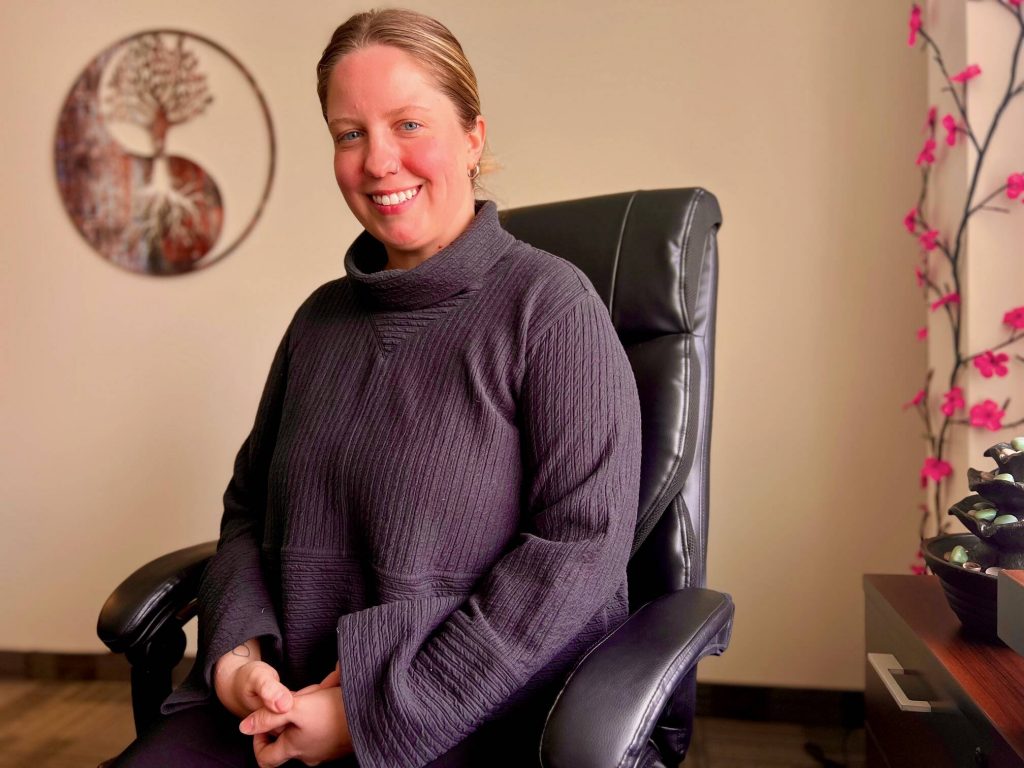 Cassidy is a deeply empathetic nurturer who strives to heal her clients at their core. She uses an anti-oppressive lens and is dedicated to ensuring that each client feels seen, safe, and comfortable with unconditional positive regard. Cassidy became a cuddle therapist to help quench our touch-starved society and fulfill this science-backed fundamental need.
By using safe, platonic, and consensual affection, Cassidy fosters a hybrid environment that allows her clients to feel both vulnerable and secure. If you're on a healing journey and wish to restore trust and esteem through the compassionate touch of aprofessional, then Cassidy is the perfect cuddle therapist for you.
Specialization Areas
Making you feel warm and fuzzy both inside and out
Fun Facts
Cancer Crew
Cannot get a good night's sleep without her teddy bear

Can read a birth chart
Has had not only dogs and cats as pets, but also a snake and a hedgehog
She is at peak happiness when reading on a beach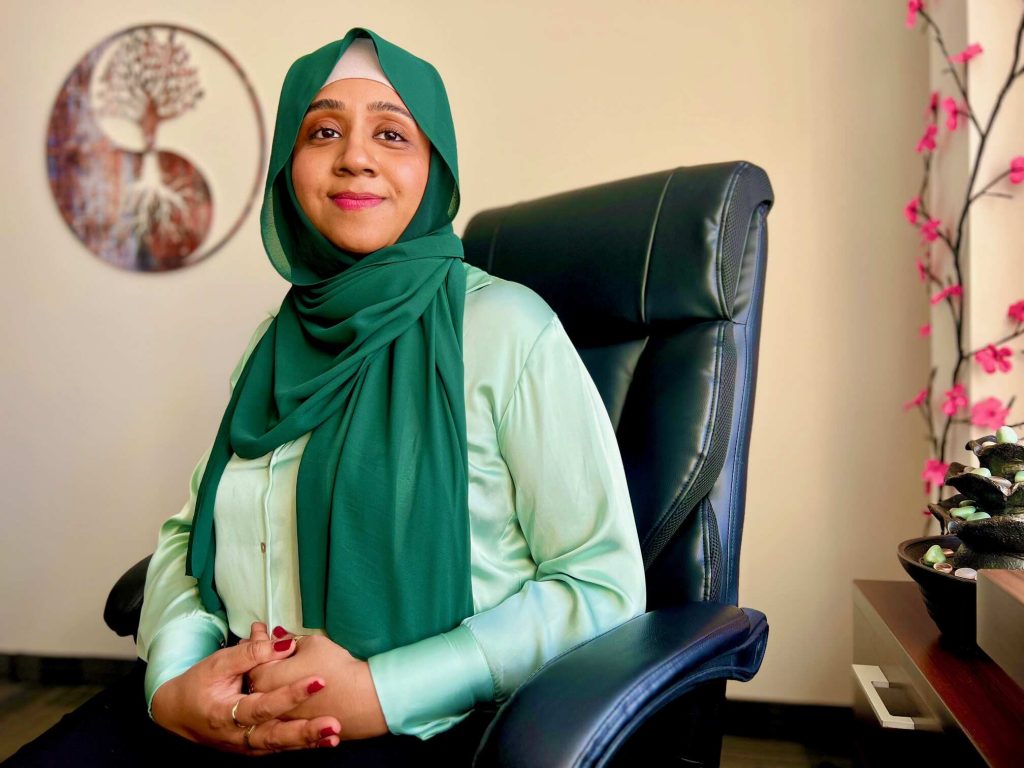 Client Experience Adviser
As a healthcare professional, Hinnah uses her experience working in hospitals, clinics, and a variety of support groups in order to guide operations at Hatch-Me. Hinnah provides valuable insights from both a medical and community-based lens in order to ensure that clients receive ethical, effective, and high-quality services.
With a passion for improving the future of health care, Hinnah deconstructs the stigma around mental health and helps foster a client-focused narrative. Through her guidance, Hinnah cultivates Hatch-Me's growth and mission to help all experience life beyond the shell.
Specialization Areas
Currently Pursuing Licentiate of the Medical Council of Canada
Medical & Psychiatric Knowledge
Community Guidelines & Standards of Practice
Health Content
Treatment Approach
Spreading knowledge and advocacy faster than a Karen asking for a supervisor
Fun Facts
Libra League
Enjoys writing comedies
Didn't know a parrot was a bird
Is a huge tennis fan
Her Spotify Wrapped ranges from Jack Harlow to Urdu Qawalli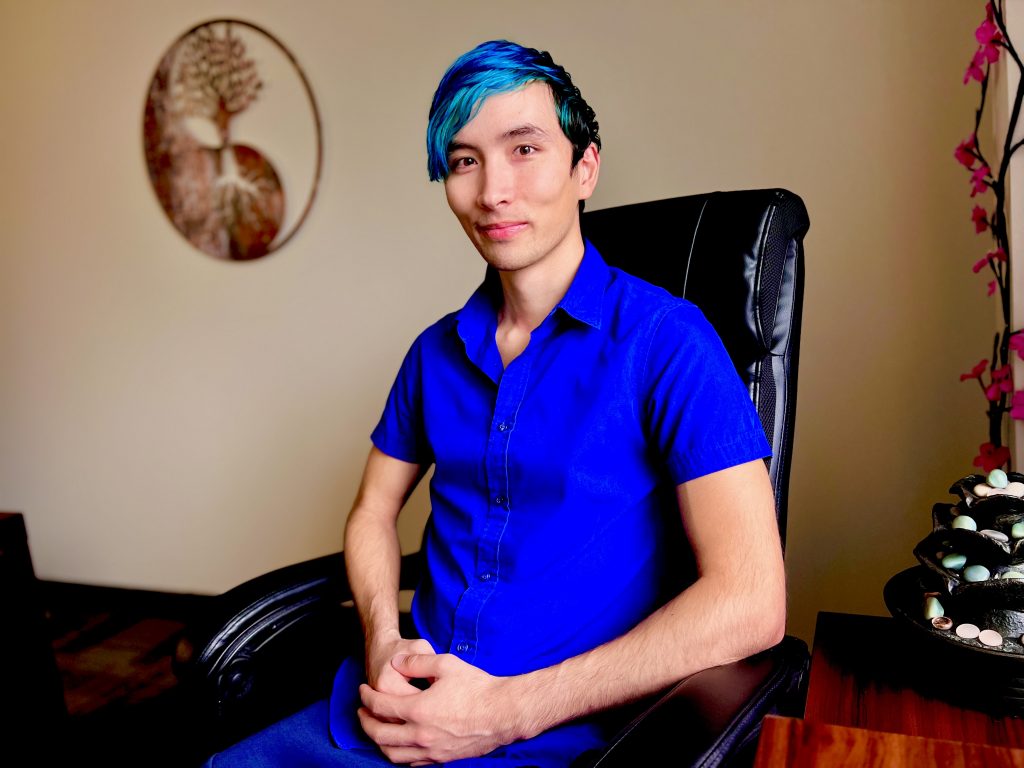 Kevin's organization skills and determination are essential for keeping Hatch-Me in harmony. He works alongside Shani to ensure that the team of Psychotherapists, Social Workers, and Cuddle Therapists has everything it needs.
Kevin's high-functioning autism helps him bring exemplary organization skills and a unique perspective to Hatch-Me. Whether it's helping with website design or keeping operations running smoothly, Kevin is an integral part of our team.
Specialization Areas
Game Development & Design Degree
Treatment Approach
An organized office is a happy office
Fun Facts
Gemini Gang
Is one of Canada's top PUMP IT UP players
Has a fraternal twin brother
Can do a backflip and other acrobatic stunts
Enjoys rock climbing and bouldering
I am grateful to have had Shani be a resource and support during a difficult transition in my life. I had enough self-awareness to google 'therapy' and Hatch-Me came up. It was the reviews that led me to finally submit a request to connect with someone, and I met Shani. I understand why he encourages his patients, once we are in a better headspace, to share our experiences here in order to potentially attract other souls searching for support. There is no pressure, but an understanding of how reviews drive awareness - I am here for it. If you are looking for some guidance, support, or a path to a better headspace, I encourage you to check HM out and meet with anyone on the team. Shani - you are an angel. You provided appropriate therapeutic support and relevant guidance to me during a dark time in my life. Your dedication is unparalleled. You are so accommodating, work around my timings, when I'm late, hungry or when I am in a situation where I need a call or text - you do your best to be there, and you are. It tells me that you actually care about me, my wellbeing, and you want to see me thrive. I hope I am fortunate enough to know you forever. I can assure you I will continue to visit HM whenever I need to kick my negative thoughts in the 'behind'and focus on budling the life I know I deserve because, I Love myself enough to try a little more each day. Thank you for that. From my experience, Shani is patient, but he will also confront your thought patterns when needed. He will support you with reassurance and also challenge you to move outside of a comfort zone. He will be clear and forthright about what one needs to do (unique to them) for overall health and wellbeing. If you care and love yourself enough to want to make some positive changes in your headspace, I encourage you to make an appointment. I can assure you, you won't regret it. Thank you again Hatch-Me and Thank you always Shani. Love, an exposed Gill.
Best psychologists and counselors.
The best therapists around. My entire family has felt heard and supported. Shani is the best therapist/guide we've ever had. Other therapist are full of themselves and the advice they give is right off of google. Shani is direct and the way he breaks concepts down is just brilliant. We found our therapist for life.
Shani's incredible! He's very patient and understanding.
Very helpful and is very patient when things aren't going as smooth as they should be. Been a long time coming and I'm glad I started.
Excellent service, and such a great staff. Very warm and welcoming environment and really made me comfortable and provided me with a safe space to be vulnerable
Zonaira Sarwar
2023-04-09
Extremely professional, empathetic , and caring therapist!!!
Love the people good vibe easy to approach and understand
When you're in a big city, it's hard to find services that are incredibly professional, custom tailored to your needs AND leave you feeling hopeful. Hatch-Me's approach to their services are heart-centred and personable, with exceptionally prompt and clear communication. Cassidy is a gem. Walk in with some trepidation and walk out feeling so very loved and cared for. My first ever cuddle session healed layers of my heart, gave me space to speak my truth about past hurt, and was welcomed by a compassionate and empathetic soul who gave me the confidence to continue healing myself. I am deeply grateful, thank you.